No Comments
£1.91 "A DANGEROUS HARBOR" by RP Dahlke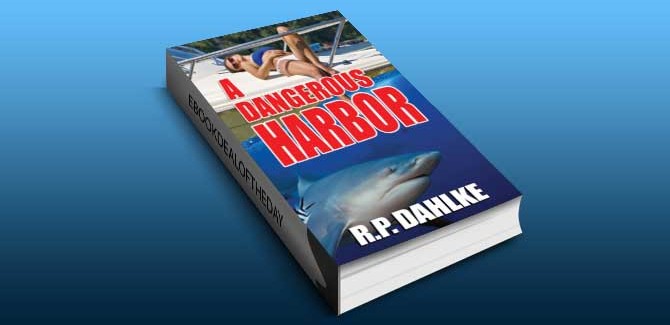 Ebook Deal of the Day:

£1.91 "A DANGEROUS HARBOR (A Romantic Mystery Sailing Trilogy)" by RP Dahlke
Genre: Romantic Mystery, Suspense, Adventure
Bleary-eyed and sleep deprived after a long overnighter into Mexico, solo sailor and SFPD police detective, Katrina Hunter, thinks the mermaid twenty yards behind her sailboat is nothing more than a sailor's hallucination But everything she knows about floaters convinces her to turn her boat around for another look—and this one wasn't the result of an accident.
Now, alone and isolated in a Mexican police station for six hours, she's convinced that reporting a floater to authorities was a terrible mistake. Even the arrival of a handsome, if somewhat dour, Mexican/Italian investigator does nothing to dispel her growing anxiety that she might still be charged.
Chief Inspector, Raul Vignaroli, is as surprised by the attractive solo-sailor as he is to find that she's a respected member of the San Francisco police force, and after some well-placed phone calls he's also sure he's found the perfect partner to help him solve another murder, if not the cure for his broken heart.
Katy quick exit from the police station hits a snag when two policemen march in, a drunk prisoner between them. But before Katy can dodge around them, the prisoner raises his blond head and a startling pair of turquoise eyes meet hers.
He straightens his back, wincing at the angle of his cuffed wrists. "What the… Whisper?"
Suddenly, the sound of the ceiling fan is terribly loud. Blood pounds in her ears, her mouth goes dry, her palms are damp and her feet are nailed to the floor. Her worst nightmare has just returned to ruin her life.