No Comments
IF THE DEVIL HAD A DOG by T.K. Lukas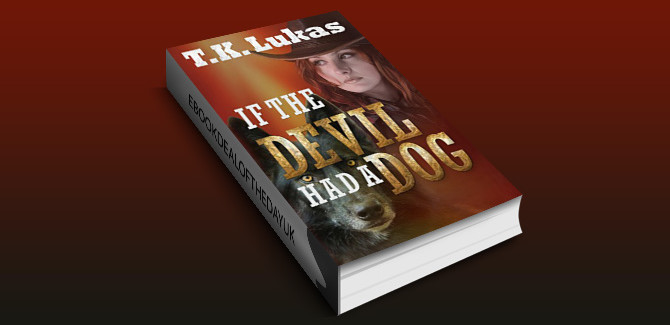 Realtime Price: £2.34

On her third failed marriage, thirty-four-year-old Sidney McQueen regrets that her Ph.D. in Psychology wasn't useful in choosing husbands. She feels better suited choosing horses. When her divorce attorney advises her to disappear for a while, she heeds the warning. But can she disappear without a trace when her soon-to-be ex-husband, a powerful attorney with ties to Mexican drug cartels, is hell-bent to find her? He wants back what belongs to him – and it's not just Sidney he's after.
Markus Yeager, former Marine turned CIA operative, has a top-secret past. Bearing physical and emotional scars from a time he'd like to forget, he has every reason to be suspicious when Sidney pulls into town, horse trailer in tow. Her life-or-death situation draws him back into a world he thought he'd left behind, a world of weapons, drugs, money, and dangerous traffickers who'd put a bullet in your head while they mouthed their Hail Marys.
Thrown together by circumstance, drawn closer by mutual need, Sidney and Markus uncover a web of treachery and unspeakable violence. In their quest to expose the cartel and bring a murderer to justice, chasing the truth becomes a frantic race against a deadly predator.
Genre: Crime, Mystery, Thriller & Suspense
Amazon UK