No Comments
Peace in the Storm (A Second Chance Romance) by Seven Steps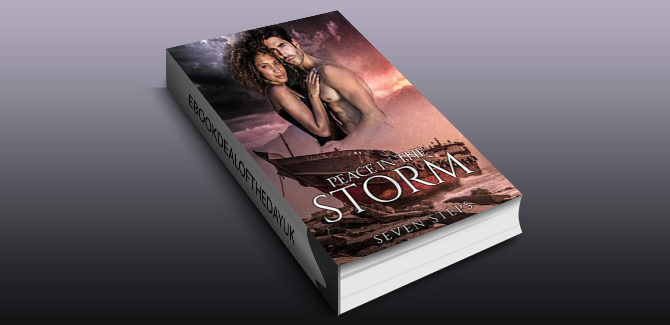 Realtime Price: ERR

A vacation was just what Lisa Matthews needed…
After spending the past five years picking up the broken pieces of her life, Lisa is finally ready to move one. Flanked by her best friend Trish, Lisa arrives in Jamaica ready to meet new people, swim in the ocean, and finally forget about the brown eyes that have haunted her for the last five years. But the past has a strange way of showing up when you least expect it.
Chance is working on the deal of a lifetime…
After spending the last ten years growing his fortune into the billions, workaholic Chance Gionatti is forced to take an unwanted, week long vacation. No work phone, no email, nothing. On the first day of the worst vacation of his life, the one woman he's been trying to forget for the last five years literally falls into his arms, and just like that, his world changes.
A doomed boat tour…
When a devious tour guide drops them on a strange island, Chance and Lisa must find a way to work together despite their past. Can they survive the monstrosities that have taken up residence on the mysterious island? Will they allow their past to consume them, or will they find a way to survive and finally be each other's Peace In The Storm?
Peace In The Storm is a CLEAN, STRANDED WITH A BILLIONAIRE, SECOND CHANCE, INTERRACIAL ROMANCE.

Genre: Interracial Romance, Romance


Amazon UK