No Comments
The Forgetting Cycle: The unforgettable psychological thriller with a stunning twist by Doug Weller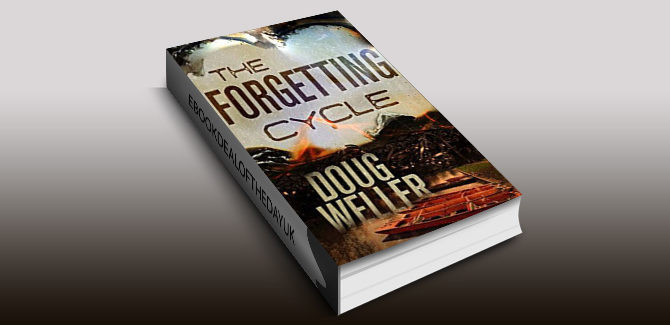 Realtime Price: £1.99

A girl. A betrayal. And a sacrifice.
If you can't remember your past, how can you be certain of anything in your future?

In this stunning new psychological thriller, after meeting a long-forgotten stranger in the thundering rain, Paul Andersen finds himself transported into the past to his forgotten Cambridge school friends. But as he struggles to uncover the truth of a tragedy buried within the ruins of his teenage memories, the foundations of his life in the present begin to crumble.
With a girl's life at stake in the past and a crumbling marriage in the present, can Paul find a way to break through the trail of lies and secrets of his broken history before his present collapses forever?
Travelling forward and back in time, Paul battles with his amnesia to reconstruct the thrilling and tragic events of his British school days, never quite knowing who to trust, who's unreliable and who's telling lies. This British novel combines crime, thriller and suspense in one unforgettable adventure.
The Forgetting Cycle is an unforgettable psychological thriller and a time travel adventure crammed with stunning twists, where relying on your friends – and your memories – may not save you…
Genre: Psychological, Thriller


Amazon UK