No Comments
The Overarm Dog by Guy Cook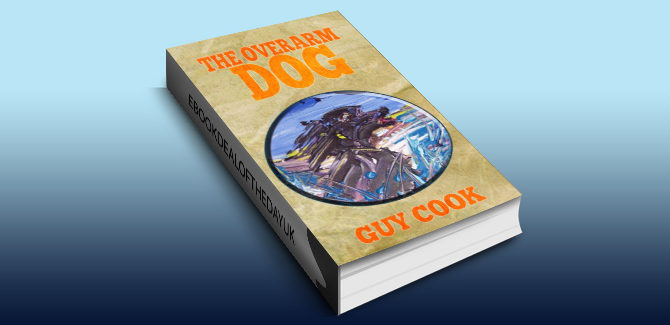 Realtime Price: £0.99

A tale of action, suspense, romance…and a dog learning the front crawl
Back in town for a funeral, Jim feels compelled to take a diversion across the landscape of his youth and encounters the rubble of a demolished swimming pool. He experiences the vivid memory of a race from twenty years ago, although is interrupted before the race completes. Returning to the funeral reception, Jim, Catherine et al. reminisce about their friend and recall the distant summer they were last together.
The summer was like a "…staging post" as Catherine puts it. A time of freedom, but also uncertainty and perhaps a little sadness as they plan for new grown-up lives. Most memorably—courtesy of a rash bet—there is a dog learning the front crawl. "Do you think it's frivolous to spend the summer teaching a dog front crawl, while completely neglecting the pursuit of a meaningful career?" Peter asks. "Definitely," Catherine replies, smiling. "Unless you succeed."
Not only does Peter have to teach his dog to swim overarm, he has to enter him for a race and (Jim has his head in his hands at this point) the dog has to win, beating Peter's arch-enemy Greg in the process. The summer ticks inexorably down to the climactic "five o'clock the first Saturday in September" and the swimming race of Jim's memory, after which everything will change. How do they get there, how does the race play out, and…well, what happens to them afterwards?
Intended as the first in a series of sports fiction stories, where the sport forms the setting and (slightly implausible) climax but the real heart of the story is very human.
Genre: Humour, Romance, Sports Fiction


Amazon UK