No Comments
Tackle by Holly Hart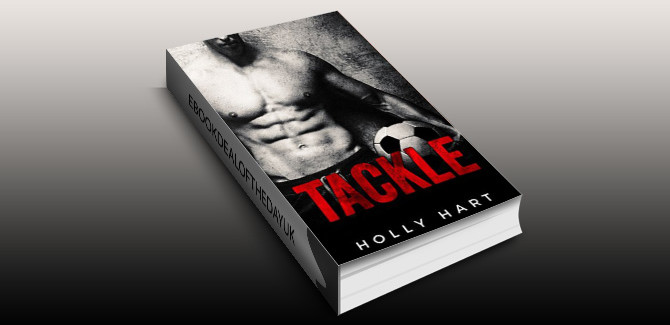 Realtime Price: £1.99

Rule #1 for reporters? Don't f*ck the story. Oops…
Alex Rodriguez has it made. A record breaking signing fee. A million dollar contract. And a body that gets more female attention than a midnight screening of Magic Mike…
Diana's trying to build her fledgling career in television journalism. Sent to Barcelona to cover Alex, she's under incredible pressure to produce stories that keep his legions of ravenous fans back home sated. Sometimes that means crossing lines that aren't meant to be crossed.
Alex has always had things his own way and when he gets wind of Diana's betrayal, he figures that payback's a b*tch – and she deserves it. The only problem? He's a sucker for his biggest weakness – a drop dead gorgeous woman.
Sparks fly. Attraction builds. But when Alex's dreams get derailed by a career threatening injury, will Diana be there for him?
Tackle is a FULL LENGTH, STANDALONE sports romance that isn't just steamy, it'll have you screaming for release. If you're not into sexy bad boys doing dirty things, then this isn't the book for you. But who isn't, right! No cheating, and a happy ending!
Genre: Contemporary Romance


Amazon UK