No Comments
Girl in a Spin: A fun and heart-warming romantic comedy by Clodagh Murphy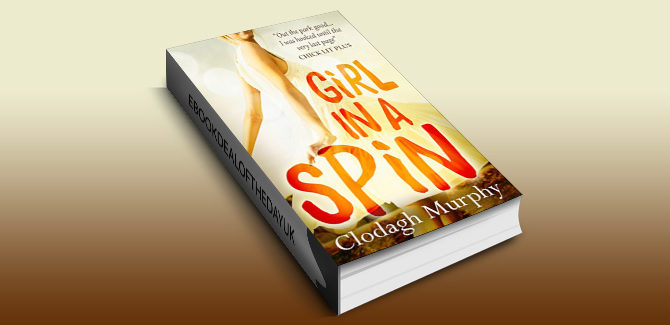 Realtime Price: £2.99

She's a party girl. He's a party leader. Things are about to get complicated …

Jenny Hannigan might be a good-time party girl, but all she secretly craves is a family of her own and a life of domestic bliss.

So when she falls in love with handsome politician Richard Allam, she thinks she's found exactly what she's looking for. Leader of his party and poised to become the next Prime Minister, Richard seems to embody the security and stability she's never had.
However, Jenny's troubled background and flirty, fun-loving nature don't exactly make her an ideal candidate for the role of Prime Minister's wife – unlike Richard's ex, the impeccably pedigreed Julia. So Richard's spin doctor, Dev Tennant, is given the job of managing her public image in the run-up to the election.
Jenny tries to fit into Richard's world, navigating her way through his stuffy colleagues, disapproving friends and a scandal-hungry media in pursuit of her happy-ever-after. But as the election campaign gathers momentum, Dev discovers that Jenny has more than a few skeletons in her closet, and he's working overtime to keep them there.
And as her life spins out of control, Jenny starts to wonder if she's been looking for her happy ending in all the wrong places …
If you like engaging characters, sparky romance and lots of laughs, then you'll love this witty, warm-hearted romantic comedy.

Genre: Chick-Lit, Romantic Comedy


Amazon UK
B & N