No Comments
Fluent Korean From K-Pop and K-Drama: The Fun and Easy Way to Learn Korean Vocabulary and Grammar by Eric Bodnar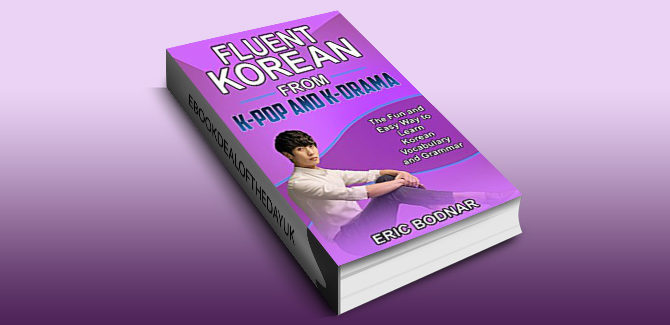 Realtime Price: £1.99

How can fun things like K-Pop and K-Drama be used to help students learn Korean? This book attempts to provide an answer to that question as well as the "how to learn Korean" question. Of course, there is much more to South Korea and the Korean language than the entertainment industry, but all Korean movies, TV, videos, and music can become a valuable resource to learn Korean with the right methods. If you are tired of re-reading and re-listening to the same dialogues from your Korean language textbook, why not try something new and different?
This book will teach you a method that allows you to learn, practice, and never forget Korean vocabulary, phrases, and grammar points that you encounter from any source of your choice including K-Pop and K-Drama. This system will teach you how to successfully learn Korean the fun and easy way including how to speak Korean both formally and informally. The method of this book also covers smarter ways to practice listening comprehension and reading and writing the Korean language (Hangul).
This is not your conventional Korean textbook that lists topics to study accompanied by new vocabulary, grammar points, and Hangul lessons. You can find hundreds of those in bookstores and across the internet. Rather than dissect and explain a large hodgepodge collection of words and lines from random K-Pop and K-Drama that you may not be interested in, this book will show you a system on how to learn from any media from South Korea. You may find this system particularly useful if you have trouble remembering any new Korean language.
Use what you love about South Korea to learn Korean!
Genre: Foreign Language


Amazon UK