No Comments
Serious Dating: Finding the Partner for the Rest of Your Life by Sherry Chenell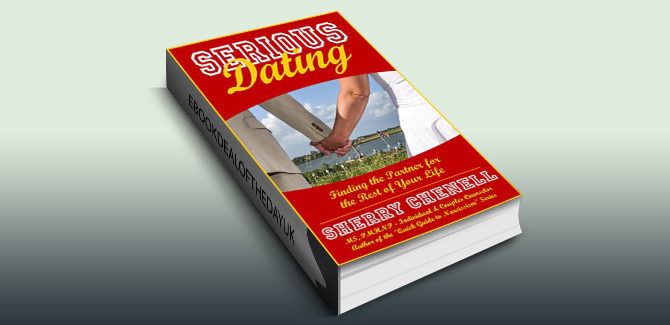 Realtime Price: £0.99

Serious Dating is about finding a partner for the rest of your life. The purpose of this book is to help you figure out who you should "date seriously" and why.
It begins with a self-exploration – looking at your dreams, values and goals, so that you can identify if the person you are dating has dreams, values and goals compatible with yours. This is critically important to relationship longevity and happiness.
You will also find:
-A tried and true method of talking effectively about feelings that enriches relationships.
-A myriad of questions, covering 11 critical topics, to ask early on in the dating process.
-A quick assessment chart to determine the presence of verbal abuse in relationships.
-A quick assessment chart to determine the presence of emotional/psychological abuse tactics in relationships.
-Common warning signs in men and women that indicate they may be interpersonally dysfunctional and unable to participate in a long term relationship. The goal here is to rule them out quickly so you can move on to invest time in relationships with long term potential.
Stop wasting your time with random sequential dating and start a goal directed search for a life partner that will provide lasting happiness for both of you. The information in this book will help you to know more clearly what you want in a partner and determine more quickly if a dating partner has the potential to become a life partner.
Genre: Non-fiction, Relationship, Advice


Amazon UK