No Comments
Fly wings, Fly High!: I succeeded against the odds and learned how to fly again, he had never felt the winds under his wings. by Catherine Lind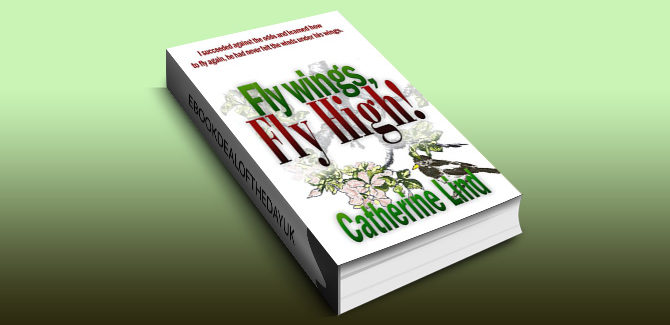 Realtime Price: £2.99

I had a stroke, and it turned my life upside down. He was a small bird, born the same summer, with a disability; he couldn't fly. This is our story, how we learned to fly again.

There are so many strange consequences after a stroke, one of the worst is the fear of this happening again and then there is the fear of all the things no one can explain to you. When you see furry animals running around your feet, you fear your sanity. When you can't express yourself, you fear the future. When you can't fly anymore, you fear your livelihood.
We named him Tiny, since he was such a small bird. Without him knowing it; his strength helped me back to a new life. Tiny didn't know how to be a bird; instead he broke all the rules. He created a life especially for himself and during that first summer he started a journey to become the most magnificent magpie you could find.
This book is about my journey back to a new life, different from what I had; but, most of all it's a life I didn't expect to have, the day I ended up in the stroke unit of the regional hospital. It's been a long journey, but I can fly again. Not only that, I know I can fly high.
Genre: Biographical Fiction

Amazon UK