No Comments
EMMA BEWARE by Michelle Iden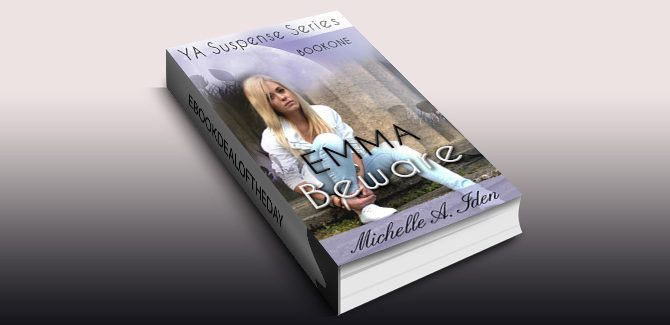 Realtime Price: £3.86

Every so often, betrayal and love go hand in hand.
Fourteen-year-old standout athlete and student, Emma Mae Davenport, previously stalked through mysterious texts-vanishes-time's ticking. Four of her friends dubbed, "Warriors for Emma," armed with cyber-techno skills unravel clues and discover the unthinkable. Will she be in attendance at her 15th birthday celebration, or her funeral, or will she remain missing?
Intended for the teen reader, this innovative story will also delight the Millennial and Adult audiences.
In this debut novel, Emma's tale weaves intrigue, suspense, betrayal, friendship, faith, mystery, love, and sprinkled with humor, captivates the reader to keep turning pages.
EMMA BEWARE/ EBOOK EDITION
Copyright @ 2017 Michelle A. Iden
All rights reserved, including the right to reproduce this work in whole or in part, in any form. This is a work of fiction. All characters, events, organizations and products depicted herein are either a product of the author's imagination, or are used fictitiously.
Genre: Mystery, Thriller & Suspense, Young Adult

EMMA BEWARE by Michelle Iden
Amazon UK