No Comments
Battlefield Z The Collected Adventures by Chris Lowry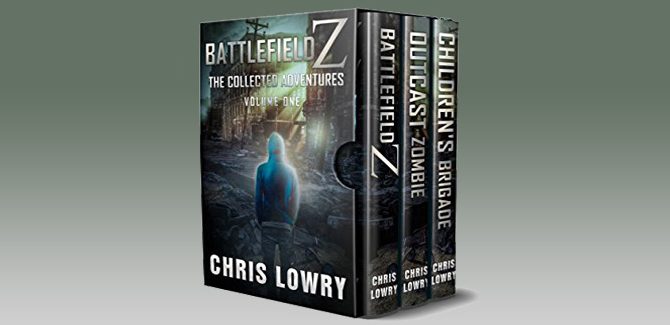 Realtime Price: £5.41

A father hunts for his children after world war Z in this post apocalyptic science fiction comedy.

Dad doesn't have a lot of wit. A little lacking on charm and in the looks department. But what he does have is grit and will power.
That's got to be enough to fuel his cross country trek from Florida to Arkansas to hunt for his children lost after the zombie plague. It's time to chew bubble gum and kick Zombie butt, and guess who's all outta bubble gum!
Fans love this series about a hapless father relying on luck and rage to save his children.
This collection is the first three books in the Battlefield Z series, Battlefield Z, Children's Brigade, and Sweet Home Zombie available in a boxed set for the first time.
Grab your copy now or on Kindle Unlimited and join the humorous adventure. Bonus points if you catch the number of sci fi references that will have you snorting craft beer out of your nose

Genre: Comedy, Science Fiction

Battlefield Z The Collected Adventures: Volume One (Battlefield Z series) by Chris Lowry
Amazon UK