No Comments
Awaken: Shadows of a Forgotten Past by Marcia Maidana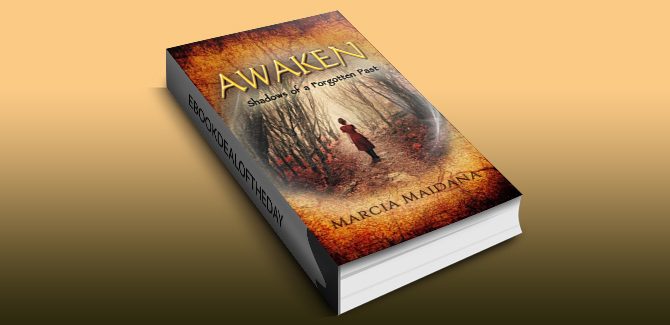 Realtime Price: £0.77

Could there exist a love powerful enough to overcome the grave?
Hard times during the Great Depression force nineteen-year-old Florence to leave her service at the monastery and seek employment. Fate brings her to work for a wealthy recluse, General Alexander Sterling. Despite many daunting events and a meddling housekeeper with dark secrets of her own, Florence and the General find themselves falling deeply in love.
What she doesn't know is that General Sterling has left his native country escaping a painful past, one he yearns to forget. Destiny won't allow it as he meets Florence, whose resemblance to his deceased wife is unbearable. Could Florence actually be the same woman who still owns his heart and haunts his dreams?
When their blossoming romance is shattered by an explosive truth, a mysterious stranger gives her an opportunity to go back in time to unlock the secret to her existence. Florence must strive to return to the present time to save their relationship from the imminent danger that awaits them.
Genre: Mystery, Romance, Timetravel

Awaken: Shadows of a Forgotten Past (Shadows of Time Book 1) by Marcia Maidana
Amazon UK
Watch our Featured Video Bootrailer! "Awaken: Shadows of a Forgotten Past (Shadows of Time Book 1)" by Marcia Maidana