No Comments
£0.99 "The Three Kitties That Saved My Life: (True Inspirational Romance)" by Michael Meyer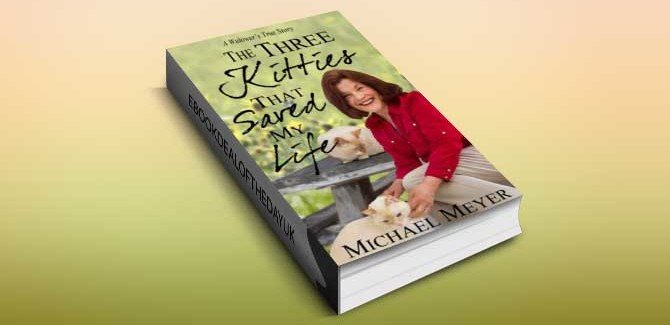 Ebook Deal of the Day:

£0.99 "The Three Kitties That Saved My Life: (True Inspirational Romance)" by Michael Meyer
Genre: Non-Fiction, Inspirational Romance
What if you suddenly lost your partner through life? How would you find the will to go on all alone? Would you ever be able to fall in love again? This is the true story of my journey from grieving widower, not caring if I lived or died, to the once-again happily married man I am today, a man who both loves and cherishes life. My three kitties have given me a new zest for living.
My story begins with loss and tears, but it ends with lots of love and laughter. I hope that you will find yourself both entertained and inspired by my journey.