No Comments
£3.05 "Sade The Secret Princess: Pathway to Love" by Segun Williams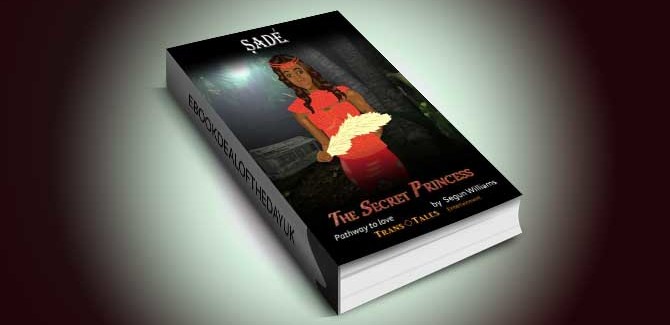 Ebook Deal of the Day:

£3.05 "Sade The Secret Princess: Pathway to Love" by Segun Williams
Genre: Literature & Fiction, Drama
Sade is a girl who was switched as a baby to prevent her mother the queen from being sent away for not having a son. Set in traditional times where male children were considered more important than females, a king seeking an heir to his throne is obsessed with having a male child. Consequently his third wife (his two previous wives had six daughters between and were all sent away) switches her daughter with a poor farmers' son in secret. The king unaware that the boy isn't his raises the child as Prince Akin who lives a life of prestige and luxury. While Sade the daughter who was switched to be with the farmer and his wife lives a life of a poor farmer's daughter helping with the farm. When her father disappears and her mother is accused by the villagers of being a witch, both run off into the jungle for their lives. But they are not alone. Talking animals including the parrot who knew about the switch and spread the news, come together to help the mother and daughter who now live is a hut alone in the jungle hiding from those who might harm them. When Prince Akin finally meets Sade and they fall in love, the real challenge and adventure begins as they realize they will have to fight to be together.