No Comments
The Ivory Needle by Leslie Miller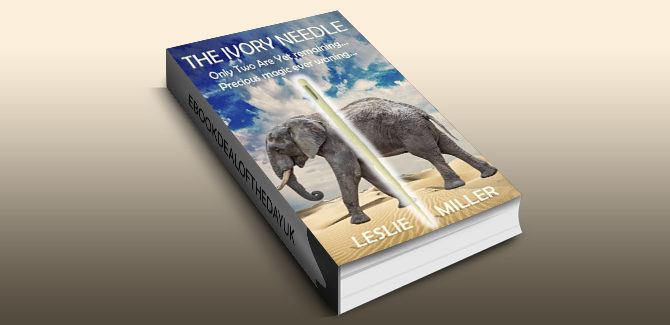 Realtime Price: £3.97

An ancient ivory needle…
A desperate plea from beyond the veil…
On a trip to Kenya, 16-year-old Chessie Chandler finds an ancient ivory needle and is suddenly connected to the spirit of the eons-dead elephant that was murdered for its tusks. With cryptic chants and strange symbols, the spirit entreats Chessie to save the last of its once-immortal tribe. But Chessie does not believe in magic and she certainly does not believe in immortal elephants. Even if the messages are real, what's she supposed to do about them?
Reckless adventures are so not her thing…
When 16-year-old Daniel Olanga's crops fail and his last goat is murdered by a starving lion, he can no longer feed his family. Desperate for work, he's coerced into a brutal gang of elephant poachers. He promises himself he'll kill only one time, just to get enough money to survive.
Then he'll find honest work. Hold his head up again.
By the time Chessie gets her "brave" on and finds the missing elephants, the poachers are already closing in. She must find the courage to risk her life in order to save another's, and Daniel must decide where he'll draw the line: thief, poacher, or accessory to murder.

Genre: Romantic Suspense, Mystery, Adventure


Amazon UK