No Comments
We Must Save Jepson! by Mark Petersen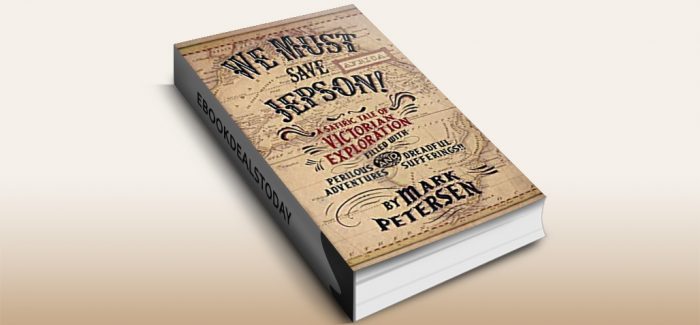 Realtime Price: £0.99
Britain's Greatest Bumbler and His Extraordinary African Expedition:
Suspense! Murder! Tea breaks! In this hilarious historical thriller, H. R. Huxtable sets out to rescue a beleaguered British outpost. Despite oppressive jungle, cannibals, an oversexed female, and his own unhinged troops, he will succeed. Er … won't he?
We Must Save Jepson! is a satirical romp through the Victorian era of exploration and expansion, wherein our hero discovers hitherto unknown depths of character despite the self-satisfied arrogance of his age.
Genre: Historical Fiction, Thriller

We Must Save Jepson!: (A Novella) by Mark Petersen
Amazon UK