No Comments
Survive Another Day by Baileigh Higgins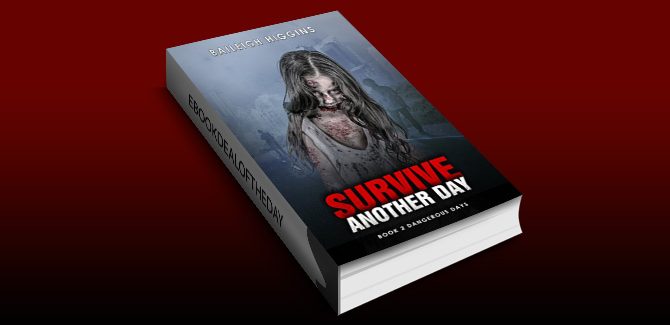 Realtime Price: £0.99

The Dead Rise
BONUS CONTENT: A collection of short stories based on the book: Last Another Day

When Brian is attacked by a madman, he unwittingly takes the virus home to his wife, Morgan. As he loses his grip on his sanity, one thing is very clear. He will change, and he will kill.
Maria looks back upon her life with abusive husband Rolf with loathing. Yet, she is caught in a prison from which she cannot escape. Until the virus gives her unexpected power and freedom.
The sun rises over the Free State veldt and shines upon the battle raging within its borders. Witness ordinary men and women as they fight for their lives against a virus that seeks to turn their loved ones into monsters and their world into hell. Can they Survive Another Day?
Survive Another Day is a Zombie Apocalypse adventure about your favorite characters from Last Another Day and some of the lesser known characters and their often tragic stories. Please note, this is not required reading and simply bonus content to the first book.
Genre: SciFi, Horror

Survive Another Day (Dangerous Days – Zombie Apocalypse Book 2) by Baileigh Higgins
Amazon UK