No Comments
Silent Sands by Eva Bernhard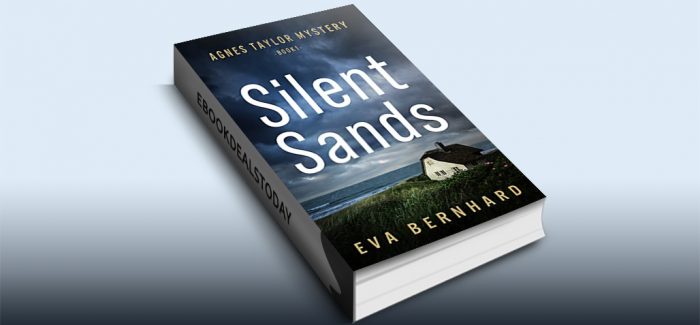 Realtime Price: £0.77
Travel to Germany can be deadly…
Murder was not on her mind when she agreed to a vacation with her aging university professor-cum-artist mom.
College teacher Agnes Taylor has no idea why her mom Sera wants her along on a trip to a German North Sea island. At home in Canada, they rarely meet.
Already on Day One of the vacation tempers flare. Sera calls for 'time out.' Shortly after, Agnes spots her visiting a residence in town. Or—does her mom have a doppelgänger?
As if mother-daughter tensions weren't bad enough, the whole place is in turmoil. A wind turbine project sets islanders at loggerheads and draws hordes of protesters.
When Agnes meets impish Polly Holt, her spirits begin to rise. The imp is such fun and adept at making friends. The dreaded summer vacation holds promise of brighter days, after all.
Until that is, Agnes wakes up one morning and finds her mom gone…
Silent Sands – a Whodunit Mystery – Book 1 of the Agnes Taylor Mystery Series
Readers may try in vain to find Bosum on any map. Although the topography is typical of the German North Sea coast, Bosum, its inhabitants, and visitors exist only in our collective imagination.


Genre: Womensleuth, Mystery

Silent Sands (Agnes Taylor Mystery) by Eva Bernhard
Amazon UK