No Comments
Diamond Dragon (Awakened Dragons Book 4) by Terry Bolryder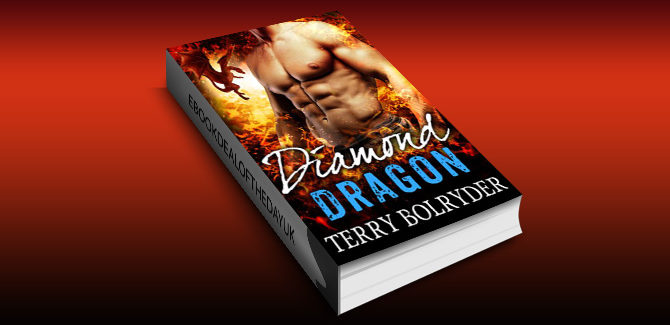 Realtime Price: £0.99

The fourth dragon has been awakened…
Alistair Brighton, the diamond dragon, needs to escape. Imprisoned, chained and used for experiments, his only hope for escape is Bridget, the quiet human woman who brings him his meals (and intrigues him for mysterious reasons). But Bridget isn't sure she wants to let a dangerous dragon out of his cage, and Alistair can't promise he was ever much of a hero.
Bridget is running out of options. While seeking info on a missing friend, she fell in among vicious shifters who see humans as slaves or worse. Every day brings more danger, mainly from the gross alpha wolf who has decided she's his property, but also from the beautiful prisoner in the basement, who claims to be a dragon and draws her in with pretty promises but pushes her away with the ominous glint in his eyes.
But when Bridget's back is literally to the wall, Alistair surprises them both by coming to the rescue. Now Bridget's on the run with a dragon, and isn't sure what's more dangerous: his powers or his steamy, insistent kisses. And Alistair is realizing that for the right person, he might just be a hero after all.
Warning: contains ferocious dragons, fearsome fights and fiery love scenes. The fourth book in a brand new series with dragons unlike anything Terry has written!
Genre: Paranormal Romance


Amazon UK