No Comments
Wicked Good Witches Three Book Box Set (Demon Street Blues, Alpha Knows Best, Bye Bye Bloodsucker) by Starla Silver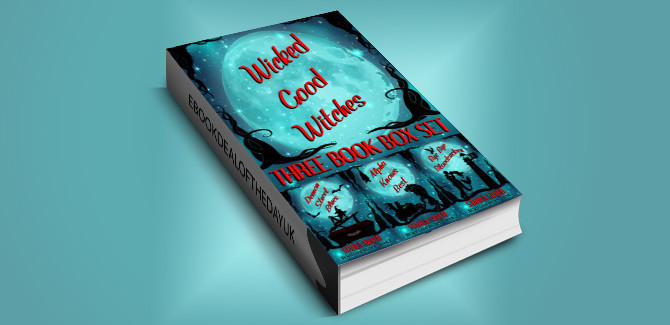 Realtime Price: ERR

Wicked Good Witches- A Little Bit Funny, a Little Bit Sexy, and Around-the-Clock Supernatural Trouble…

The Howard Witches, three siblings charged with protecting The Demon Isle…
Charlie, the werewolf.
Michael, the empathic death reader.
Melinda, living under self-inflicted house arrest. Her gift: prophetic dreams of people about to die.
Their mentor, the four-hundred year old Vampire, William Wakefield. Charming, ridiculously handsome, and walking a dangerous line between sinking into darkness and living in the light. In constant temptation to declare his love for the one woman that could be his undoing.
The story begins with an unsolved murder. One that will change everything…
Come stalk the streets of The Demon Isle… you'll go up against witches, vampires, werewolves, demons, shapeshifters, ghosts, mermaids, faeries and a host of other devious supernatural creatures waiting to wreak havoc on The Demon Isle. Where fans of the paranormal come to vacation and immerse themselves in fantasy. Where magic comes to life, mysteries abound, and you might just find yourself laughing, crying, and most definitely, falling in love.
Genre: Paranormal Romance, Fantasy


Amazon UK