No Comments
A Rough Beast, My Love: A Paranormal Romance by Alice X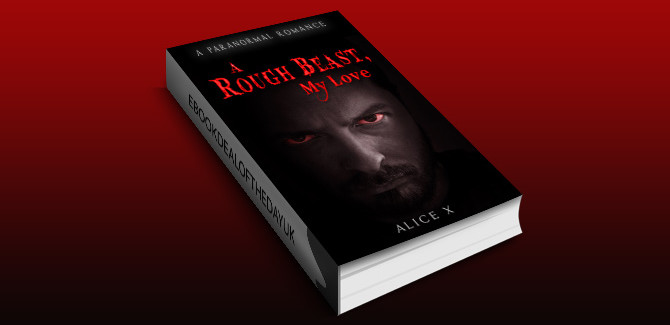 Realtime Price: £2.06

THERE'S A WEREWOLF ON THE LOOSE
AND HE'S HUNGRY FOR BLOOD AND VENGEANCE!
Gifted newcomer Alice X unleashes her stunning paranormal romance novel … A Rough Beast, My Love.
A fiercely independent woman.
A darkly handsome business tycoon.
And a deadly shapeshifter.
Elsa Black is smart, young, beautiful and fiercely independent. She's learned the hard way what it's like to be abandoned by the ones you love.
When she unexpectedly inherits a small fortune, Elsa books a trip aboard the Sapphire, the most opulent and exclusive cruise ship in the Atlantic. There she meets Charles Grimm III, tall, dark and drop-dead gorgeous. And very rich.
Elsa is irresistibly drawn to the charismatic Charles, even after she discovers that he is harboring a dark and unbelievable secret.
They share nights of unbridled passion at sea. Elsa longs for more and more.
But her holiday at sea turns deadly when a shadowy killer begins stalking the Sapphire's passengers. Could Elsa be sleeping with a murderer?
Genre: Romantic Suspense, Paranormal Romance


Amazon UK