No Comments
The Pixy and the Giantess: OMNIBUS Edition by Jennie Lee Schade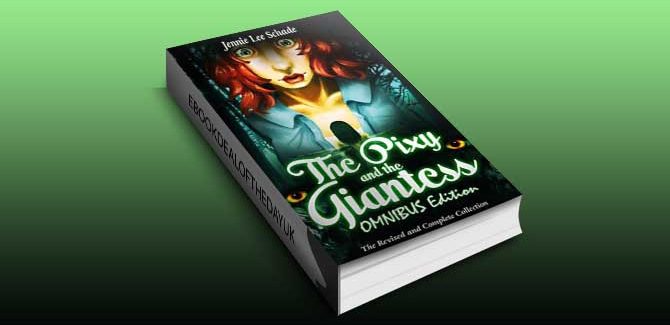 Realtime Price: £4.47

Collected together for the first time, with all three novellas in a single volume, The Pixy and the Giantess: OMNIBUS Edition takes you on a journey that begins with a woman discovering a young, male pixy trapped in a spider's web.
Thus begins a strange, rich and edgy romance that embroils them within the magical, medieval and miniature society of the Pixali and the Fae. Theirs is a reversed society.
This is a story that is simultaneously a dark tale and a story filled with warmth. An adventure laced through with intimate moments, it is s seemingly-sweet tale infused with a creeping sense of horror.
The pixy and his giantess are happy together, but a face from his past and the crimes of a sad and terrifying ancient war are reaching out to destroy their bright happiness and all they hold dear. In these pages are found adventure, humor, romance & size-changing, magical moments…and a most unusual couple who only want one thing: to be together
Re-written and revised, The Pixy and the Giantess OMNIBUS Edition is over 16,000 words longer than the original series.
Genre: Paranormal Romance

The Pixy and the Giantess: OMNIBUS Edition by Jennie Lee Schade
Amazon UK