No Comments
One Last Lie by Rob Kaufman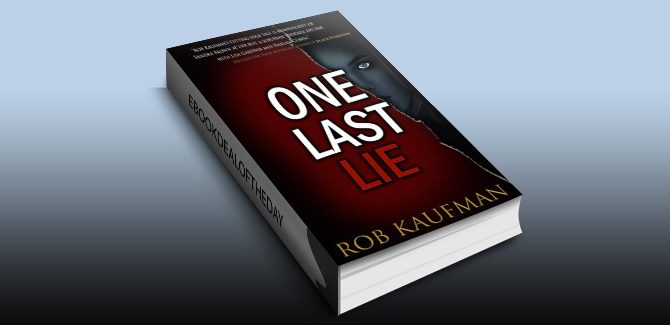 Realtime Price: £3.17
"One Last Lie in a word is awesome, an incredible psychological thriller that has readers hanging on the edge during the explosive and thrilling final pages."
~ Examiner.com
She's evil and wicked, the kind of woman you'll love to hate in this riveting suspense-filled thriller that reviewers say is both "gripping" and "heart wrenching".
Angela is beautiful and charismatic on the outside. But on the inside, evil rages and she's determined to get anyone and anything she wants. And now with her biological clock ticking, she seduces her old friend Philip, and his partner Jonathan, into having a child with her through artificial insemination.
As time passes, Angela's mask of deceit slips away and she leads the fathers-to-be on a relentless, agonizing journey filled with lies, anguish and finally tragedy that forever changes the lives of everyone involved.
If you enjoy books like The Girl on the Train, Gone Girl and classics like Fatal Attraction and Misery, you'll love this gripping thriller of fiction, a novel of pure suspense that will keep you on the edge… even weeks after turning the final page.
Genre: Psychological, Thriller, Suspense

One Last Lie by Rob Kaufman
Amazon UK