No Comments
The Chronothon by Nathan Van Coops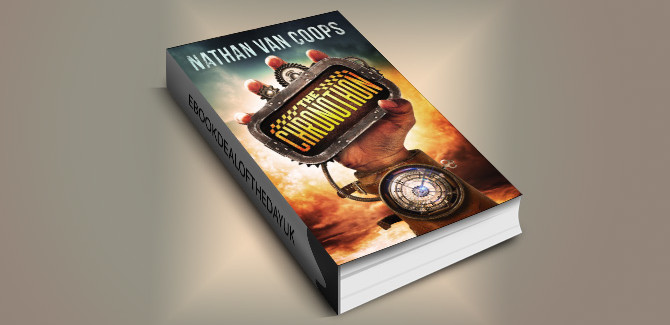 Realtime Price: £3.99

Run from the past. Run from the future. Run for your lives.
He's a novice time traveler in a big universe.
Ben just wants time with the scientist's daughter who got him into this, but when he's rooked into competing in a chronothon–an Amazing Race through time–getting the girl means he'll need to make the finish line. When he finds out this competition is more than just a sprint through history, winning takes a back seat to surviving. To save the people he loves, he'll have to conquer the real dangers hidden in the shadows of the chronothon.
The world of time travelers expands in this next installment of the In Times Like These time travel series. Fans of book one will find more to love, but new readers can jump right in and enjoy this stand-alone time travel novel. Expect action, adventure, and romance on this journey through past and future. Fresh dangers will arise for Ben and company in a quest for the finish line, where failure to keep up will cost more than just a shot at glory—it could mean the end for them all.
Genre: Action & Adventure Science Fiction, Time Travel


Amazon UK