No Comments
Hollywood Assassin: A Hollywood Alphabet Series Thriller by M.Z. Kelly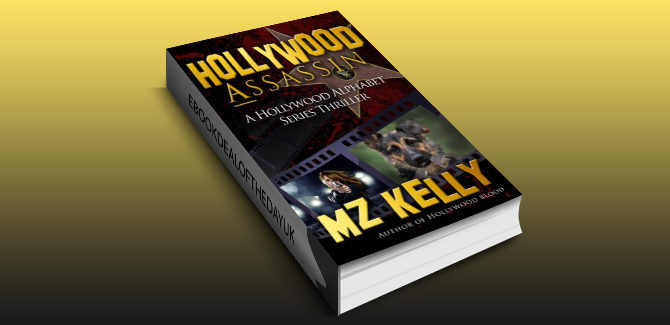 Realtime Price: FREE

HOLLYWOOD ASSASSIN: A Hollywood Alphabet Series Thriller
Things could be worse for LAPD Detective Kate Sexton. Okay, so her ex-husband cheated on her and the DVD of his indiscretions made the rounds of the entire department, she's broke and living above an appliance store with her canine partner Bernie who is a sexual predator, her British friend Natalie has a vocabulary that would make Howard Stern blush, and her mother is hallucinating about having sex with a dead president.
But things could be worse . . . like Kate could be stalked by a sadistic serial killer while she tries to solve a thirty year-old murder and save the life and reputation of a cop wanted for the crime. Come to think of it, maybe things couldn't get any worse because this is Kate's life.
Can Kate Sexton elude the killer, solve the cold case, keep Bernie's sexual wanderlust in check, keep her best friend under control, save a cop from death row, and find love again? Only time, loads of trouble, and tons of laughs will tell. Hollywood Assassin has more twists and turns than a car chase on Sunset Strip with a Hollywood starlet at the wheel.
WARNING: The Hollywood Alphabet Series contains adult language and laugh out loud situations not for the faint of heart!
If you think you can handle Kate Sexton's crazy life . . . order Hollywood Assassin today.
Hollywood Assassin is the first book in the Hollywood Alphabet Series. Other books include Hollywood Blood and Hollywood Crazy.
Genre: Mystery, Thriller


Amazon UK