No Comments
Katie's Hellion by Lizzy Ford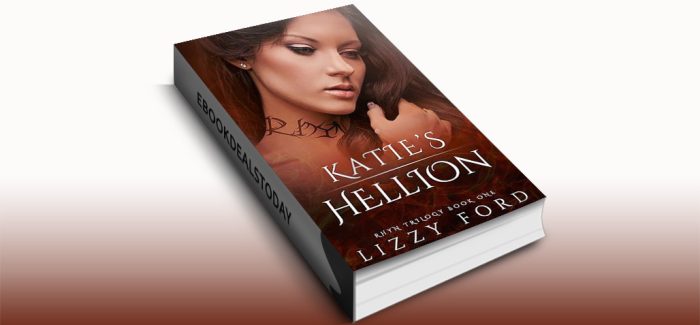 Realtime Price: FREE
BOOK ONE in the Rhyn Trilogy, a New Adult paranormal romance series.
Katie thinks she's going crazy when a baby angel and death's personal assistant appear on her doorstep. Both claim she's destined for something great. If she can survive, that is. She's drawn into a world filled with immortals like Rhyn, an outcast who claims her as his mate in a show of defiance to his brothers. Katie rescues Rhyn from Hell, and he discovers fast just how special his little human is. With Death counting his days on one hand, Rhyn must learn to love, before his own time is up and Katie becomes the first human casualty in the brewing war between immortals.
Will the love between a gifted young woman and an immortal outcast save the world– or destroy it?
Genre: New Adult, Paranormal Romance

Katie's Hellion (Rhyn Trilogy, Book 1) by Lizzy Ford
Amazon UK