No Comments
Julia's Dream Life: Ex or Next? The Choice Is Clear … by April Rea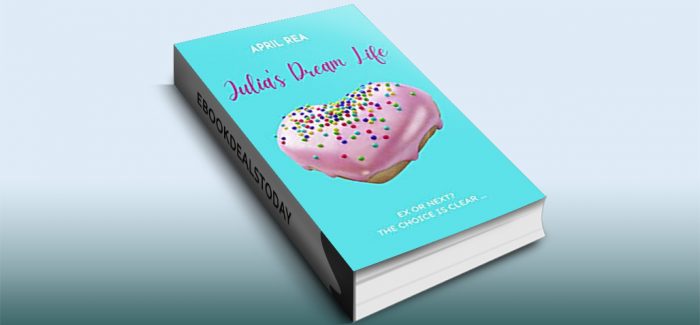 Realtime Price: £0.99
Julia, a talented girl with a soul-melting smile, is a dreamer like many of us. She dreams of a successful career and finding the love of her life. With neither on the horizon, she takes a gap year, and moves from the English countryside to New York to teach dance. A string of humorous adventures follows. But will the city of dreams deliver?
As the months roll on, her friendships blossom and her passion for dance grows stronger. She transforms into a confident young woman who knows what she wants.
Torn between a "situationship" back home and a new love interest across the pond, Julia faces a decision. One thing for certain, she will no longer settle for anything less than true love.
The perfect feel-good read for whenever you need a "pick-me-up." Get a cuppa, make yourself comfortable and enjoy.

Genre: Chic-Lit, Romance

Julia's Dream Life: Ex or Next? The Choice Is Clear … by April Rea
Amazon UK