No Comments
£0.99 "The Not So Secret Emails Of Coco Pinchard" by Robert Bryndza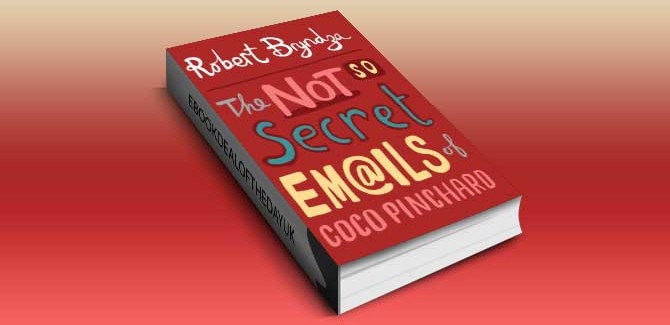 Ebook Deal of the Day:

£0.99 "The Not So Secret Emails Of Coco Pinchard" by Robert Bryndza
Genre: Contemporary Romance, Humour
Coco Pinchard was never a single thirty-something. She married young, had a son, and put her dream to be a writer on hold. Now her first novel is published. Husband Daniel has greyed nicely into a silver fox, and son Rosencrantz is grown up. It should be time to enjoy life.
That is until the annual family Christmas when her hideous mother-in-law Ethel comes to stay, and Coco opens her gift from Daniel. It's not the jewellery she chose, but an iPhone. This marks the start of Daniel's mid-life crisis and she catches him in bed with a younger woman.
The iPhone becomes a confessional of sorts, through emails to her friends Chris, an ageing trustafarian and Marika a slightly alcoholic schoolteacher. Coco documents her seemingly endless (and often entertaining!) run of bad luck.
Then she meets the hunky Adam and she's back in the world of dating as a single forty-something…
Read the emails that tell the hilarious tale of Coco picking up the pieces, in this fun, feel good Romantic Comedy.