No Comments
Sauna Rush: Gay Sex Diaries by Jason Delarue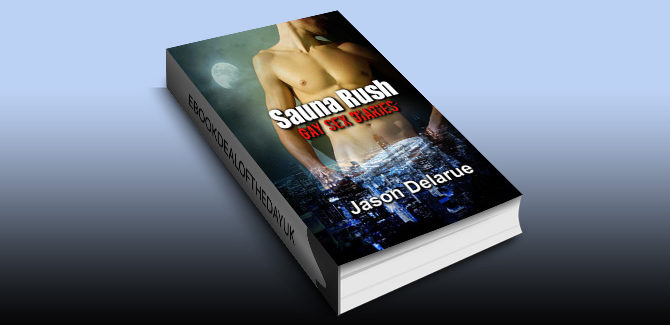 Realtime Price: £1.99

Whichever way you looked at it, Jarrod was becoming a sex addict. He was always thinking about it, watching it, dreaming about it and even partook in it when he was meant to be working. It was consuming his thoughts, affecting his concentration and overtaking his life. And with any addiction, he needed to get his fix every so often – to keep it under control.
It was around 7pm on Saturday evening and Jarrod was at a loose end. Laying naked on his bed, Jarrod's cock began to harden as he thought back to the last time he'd gotten laid. It had been a while.
Was tonight the night that he would finally lose his virginity as a bottom?
Genre: Action & Adventure, Erotica, Gay Romance
Amazon UK