No Comments
Free! "Bitch on Wheels: The Sharon Nelson Double Murder Case" by Gregg Olsen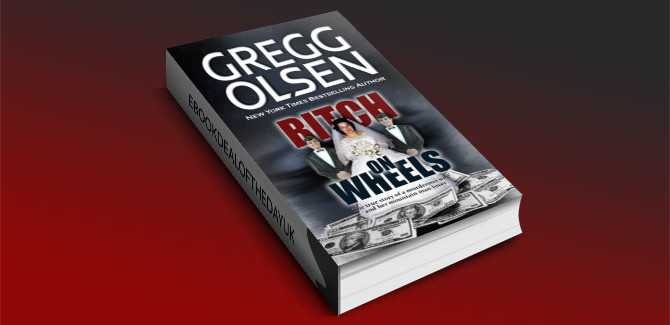 Ebook Deal of the Day: Free! "Bitch on Wheels: The Sharon Nelson Double Murder Case" by Gregg Olsen
Genre: True Crime
Updated file, March 2013
This title was previously published as Confessions of an American Black Widow.
From the New York Times bestselling author Gregg Olsen…
Sharon Nelson, a Colorado woman, had her lover Gary Adams murder two of her three husbands. But more interesting than the crime itself is Olsen's portrait of Nelson as a brash, trashy, manipulative sexpot who believed that she was entitled to (and got) everything and everyone she wanted: even her confession, given freely to police in a Pizza Hut in 1988, was anything but contrite. Moreover, Olsen records the recollections of many community members who saw Nelson for what she was, yet seemed oblivious to the adultery, theft and murder under their noses (Publisher's Weekly).
With all new foreword by —M. William Phelps, 2011, Investigative journalist, author of 20 books, creator and star of Investigation Discovery's "Dark Minds"
Synopsis
This is the story of Sharon Lynn Nelson, a preacher's wife, who couldn't get enough sex, enough money or enough of her lover, Gary Adams. Nelson convinced Adams to kill two of her three husbands in order to cash in on their insurance policies.