No Comments
Undercover: Operation Julie – The Inside Story by Stephen Bentley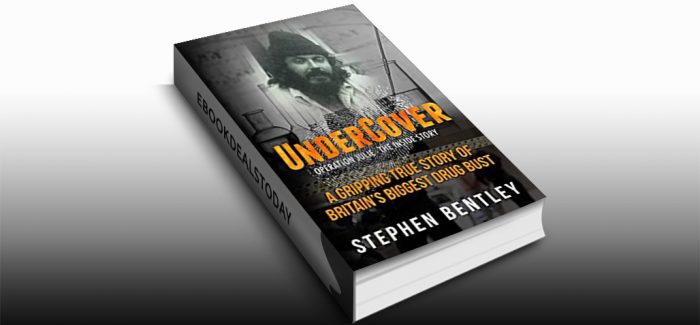 Realtime Price: £4.99
In March 1978, at the culmination of Operation Julie, fifteen defendants, including doctors, research chemists, a writer, and "professional" drug dealers were sentenced to a combined total of one hundred and twenty-four years imprisonment.
Operation Julie is still today the point of reference for all British undercover operations and training. In 2011, the BBC claimed this massive and unique police operation was the start of the war on drugs.
The author, Stephen Bentley, was one of four undercover detectives engaged on Operation Julie. Together with his undercover partner, he infiltrated the gang producing around 90 percent of the world's LSD and uncovered a plot to import huge quantities of Bolivian cocaine into the UK.
Bentley operated in the era of no undercover training. He improvised as he went along. He was a pioneer infiltrator left to his own devices.
The underworld knew the author as Steve Jackson. How did he successfully infiltrate the two gangs? Did he have to take drugs, and how did 'living a lie' affect him?
Bentley and his book have featured on BBC Newsnight, BBC Wales News, BBC Radio 4 World at One and BBC Five Live; and also in London's Guardian and Sunday Express newspapers.
The book is also now adapted for a feature film. Readers will find a signup link inside the Kindle to download an exclusive and fascinating insight into the 'book to film' process, as well as access to never previously published Operation Julie images and material.
Get it now.

Genre: True Crime, Biography & Memoir

Undercover: Operation Julie – The Inside Story: A Gripping True Story of Britain's Biggest Drug Bust. True Crime. by Stephen Bentley
Amazon UK