No Comments
The Story of my Escape: from the prisons of the Republic of Venice otherwise known as "The Leads" by Giacomo Casanova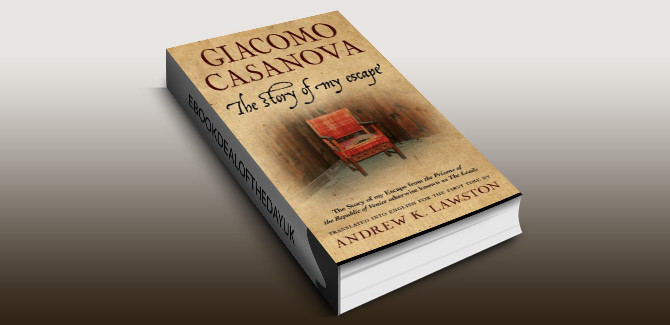 Realtime Price: £3.99

Europe's greatest adventurer. Thrown into an escape-proof prison for a crime he probably committed. The question is, which crime?
In 1755, the infamous Giacomo Casanova was locked up without trial in Venice's notorious Leads prison. Over 15 months he battled disease, madness, boredom, grotesque gaolers, bad books and fellow prisoners, before attempting the most audacious and typically flamboyant escape in history.
This is Casanova's own account of the escape bid that made him a celebrity across Europe, full of his unique wit and philosophy, translated into English in full for the first time.
Genre: Historical Fiction, Memoir


Amazon UK