No Comments
£1.02 "Night of the Fae" by Lyneal Jenkins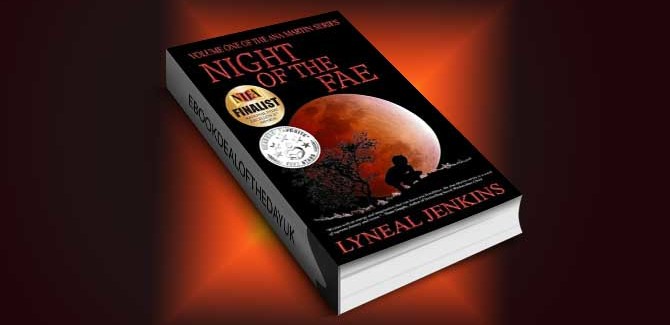 Ebook Deal of the Day:

£1.02 "Night of the Fae" by Lyneal Jenkins
Genre: Fantasy, Romance
"I love you," he murmured as the wisps of light returned to his body.
What he didn't say was that his love came with a heavy price and life was never going to be the same again.
Twenty six year old Ana Martin has a past she is trying to forget. When she meets Gabriel, she believes that she can finally leave her troubles behind her. But Gabriel has a secret…
He may look human and be born of this world, but he is from an ancient race of empathic beings known as the Siis, a race that evolved millennia ago to a state of consciousness yet still take solid form to hide among us.
When the homeless start dying at an abandoned Tannery, the police chalk it up to suicides. Ana knows different. The Siis have a secret, a past mistake they would rather forget, one that puts Ana in more danger than she can ever comprehend.
Before long, she becomes a target for the Fae, once innocent children changed by the Siis thousands of years before. They are able to intensify and feed off the negative emotions of their prey, and are filled with malicious intent that has no bounds.
Can Ana survive the world of the Siis? More importantly, can she do it with her mind still intact?