No Comments
£0.99 "The Heart of Hannen: Book I in The Atriian Trilogy" by Fawn Bonning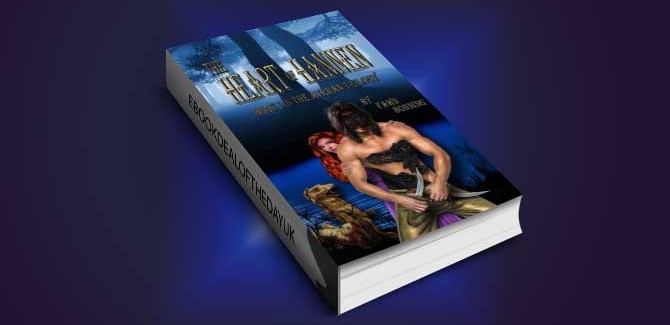 Ebook Deal of the Day:

£0.99 "The Heart of Hannen: Book I in The Atriian Trilogy"
by Fawn Bonning
Genre: Dark Fantasy, Erotic Romance, Horror
Christine is a troubled teen with a dark past. She is miserable in her small town where she feels destined to live her life as an outcast.
She has no idea that her true destiny lies in a different town . . . and in a different world, a most brutal world called Atriia. There she will learn the true meaning of misery, the true meaning of loneliness and shame.
And in the arms of a most unlikely candidate, she will also learn the true meaning of love.
He is Hannen Fallier, the one they call the foul fraigen dropper, revered by men for his fearless feats, yet looked upon by women with open disdain. With a face horribly mauled, he hides behind a mask of shame, deeming himself unworthy of love.
That he would seek acceptance from Christine is irony in its purest form. That he would seek her love . . . the ultimate betrayal.
**Mature subject matter**
**Warning – Enter Atriia at your own risk, but beware, it is not for the faint of heart. If you do decide to brave your way within, you will need the aid of the dictionary located at the back of the book.