No Comments
Rum & Coke by Jaxy Mono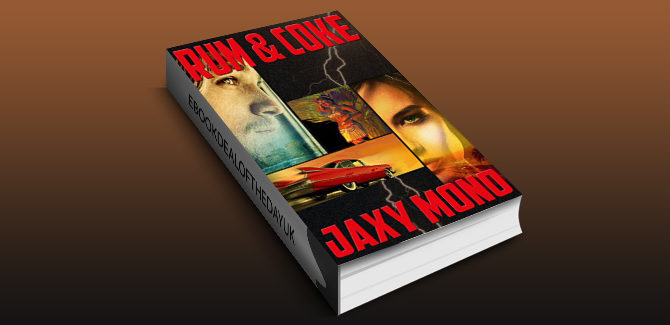 Realtime Price: £5.99

Imagine being kidnapped in a forbidden country whose language you don't speak – and there's no way home.
When a strait-laced American TV reporter is sent on assignment to Cuba, he is determined to keep out of trouble. But everything changes when he crosses paths with a beautiful and dangerous Cuban chica who calls herself Calypso.
Ulysses wakes up in handcuffs. His head pounding and his mouth gagged with his own tie, he desperately tries to recall what happened. Now, without his wallet or even his passport, Ulysses is at the mercy of his kidnapper.
Insisting that she is in the power of a Santeria love-goddess, Calypso forces Ulysses into the trunk of a 1958 Cadillac convertible at gunpoint. Then she drives him away from Havana, deeper into the heart of her forbidden island.
Uncertain if Calypso is a violent political activist, a common criminal, or simply insane, Ulysses knows he must find a way to escape – and soon. But he finds himself falling for his kidnapper…
Rum & Coke is a crazily off-kilter love story, and a modern odyssey of revenge, devotion and desire; but most of all it is simply the tale of a gringo, a chica, a Caddy, and a love-goddess…

Genre: Crime Fiction, Romance, Thriller


Amazon UK