No Comments
Another Summer by Sue Lilley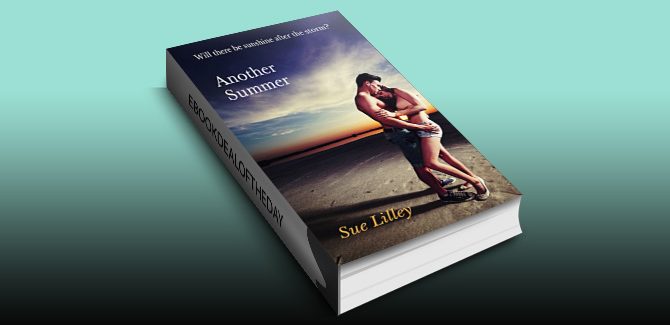 Realtime Price: £2.99

Evie stood transfixed by his mouth and the thought of what it was going to do. She felt dizzy and tried to laugh at herself. What was she, sixteen again? It was only a song and he was a performer. He got paid to make people feel like that. But she still wanted him. It was a terrifying cocktail of guilt and excitement…
The heat of passion and the bitter sting of betrayal from an exciting new voice in Women's Fiction, Another Summer is the sizzling second-chances page-turner you won't want to miss.
Scared of being alone, lost in the arms of a handsome stranger, Evie believes her marriage to Joe is over. But Joe is on a mission to win her back. Will he reach her before she falls under the spell of hot rock singer Jake?
Joe is the only man she's ever loved, since that long hot summer when she was sixteen. But how many lies is too many? Devastated by his latest betrayal, Evie flees to her grandmother's remote cottage in the stormy wilds of picturesque Cornwall, staring into an empty future without the bad-boy she believed was her soulmate. Heartbroken and vulnerable, she falls under the spell of charismatic Jake who sweeps her head first into an irresistible and steamy affair.
Expecting Evie to come to her senses, Joe storms after her and finds himself stuck on the road trip from hell. When an ancient bridge is smashed to matchwood, it seems all hope of a happy future will be swept away. The old hurts are deep and forgiveness seems out of the question. Has Joe left it too late to persuade Evie he can change? Does he deserve another chance to convince Evie he loves her? Or will Evie be tempted to dump him and grasp her own happy ending with sexy rocker Jake?
Set in the windswept wilds of Poldark country, the perfect steamy romance for lazing on the beach or curling up on a rainy-day sofa. Don't miss out – get your copy now. Scroll up and click buy to start reading. Another Summer is sure to be one of the Bestselling Romance Novels of 2017.
Genre: New Adult, Romance


Another Summer by Sue Lilley
Amazon UK