No Comments
A Geordie Up the Ganges by Nell Cook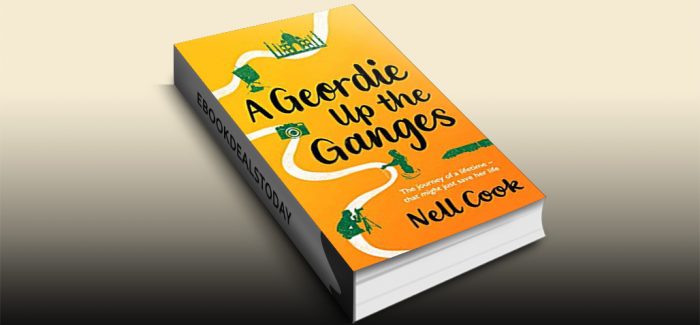 Realtime Price: £3.69
IT'S CRUNCH TIME AND JENNIFER BARNES MUST SEIZE THE DAY
She's stumbling through the mid-life crisis from hell…and then she receives a diagnosis that puts her future in jeopardy.
She has two choices. Crumble or follow the call of her heart. She chooses life, and embarks on an adventure trip to India armed with pick-pocket-proof knickers and a shewee.
To add to her woes she must travel with a group of seven strangers.
Among her travelling companions are an upper-class toff with bossy tendencies, and a wisecracking, gorgeous Glaswegian who says he's in it for the adventure.
During the journey from one end of the Ganges to the other, Jen experiences the magic of the biggest festival on earth; rides the river's rapids; and glimpses the wilder side of Varanasi.
Wanting pity from no-one, she hides her illness, and during the journey learns she's not the only one with secrets.
Will opposites attract? Does Jen have the strength to resist the temptation of forbidden fruits? What will she discover about herself and others and, can she master the shewee?
Genre: Humour Fiction, Literary Fiction, Women's Fiction

A Geordie Up the Ganges: The journey of a lifetime – that might just save her life by Nell Cook
Amazon UK