No Comments
£0.77 "Not Really Mr. Smith" by Katri Cardew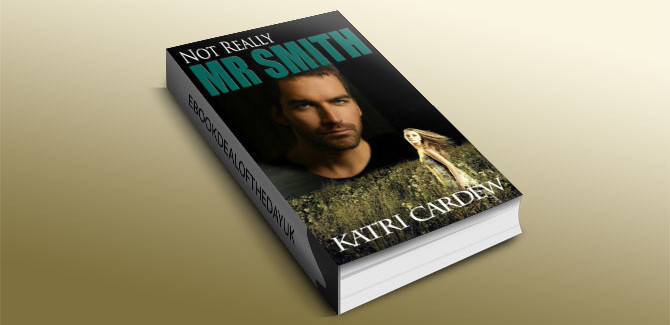 Ebook Deal of the Day: £0.77 "Not Really Mr. Smith" by Katri Cardew
Genre: Adult & Contemporary Romance
When the Barrington family lawyer becomes suspicious after an unusual accident ex-soldier James Geraghty was hired as a replacement bodyguard for heiress Aden Barrington. What he didn't expect was having to deal with her strange fantasy life where she renames those in her world.
Finding herself attracted to James, Aden finally withdraws from her dream world to accept the dangers associated with her inheritance. James discovers himself struggling to keep Aden safe while coping with her strange and deadly family. He would be far more confident if her eyes were not the colour of honey and her hair a halo of sunshine.
He had given up on love—she had given up on life. Not Really Mr. Smith— a unique love story.