No Comments
Voyage in Rhyme by Earl White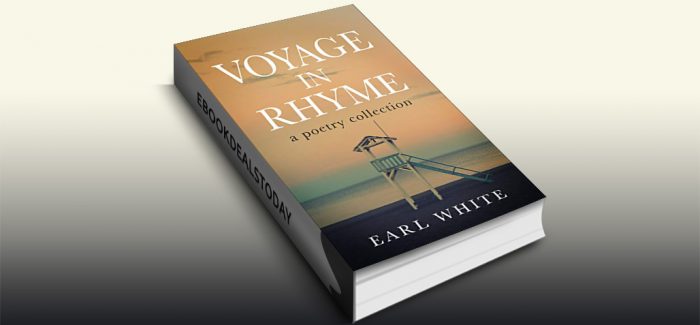 Realtime Price: £0.78
Pack your suitcase and get ready for a rhymeful journey, where you will encounter mystery, love, hope, loss, absurdity and humor.
This collection of poetry is truly a rollercoaster of emotions, and will take you through unchartered waters and safely back home again.
All aboard!
About the author:
Earl writes poetry and has a unique multifaceted style, his work ranging from acute philosophical observations to mysterious lyrical micro-stories and humorous limericks.
Earl lives in a peaceful town in Norway with his fiance, two children and a bossy cat. He is in his fourties.
Earl can be contacted at: [email protected]

Genre: Poetry

Voyage in Rhyme: a poetry collection by Earl White
Amazon UK