No Comments
The $30,000 House by Kyell Zhanganak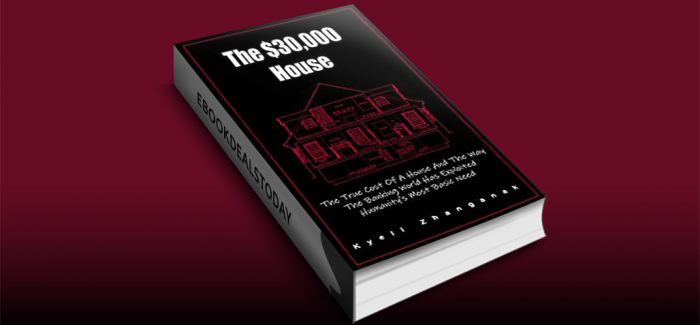 Realtime Price: £146.44
Would you spend $400,000 on a house that cost just over $20,000 to build?
A fascinating new work by the author in which he takes a part the housing industry, exposing the foundations of a system designed to exploit homeowners.
It shows how the true cost of building materials is only a small percentage of the overall cost of purchasing a house. It shows how banks mark the basic costs up to staggering heights, with interest payments on mortgages amounting to tens of thousands of dollars. Contractors, service providers and real estate companies further take their share. The result for the homeowner is a life time of servitude to the banks. The author shows the psychology and reasoning behind the bankers' scheme which has far reaching societal implications.
The scheme is part of a societal engineering system using legislation such as zoning to cause a massive inflation of house prices. The intended result is a drastic limitation on the expansion and settlement of free citizens.
The reader will learn how the scheme works, who is behind it and how it is has been legalised. A breakdown of the costs of a full sized home are given and the procedure for acquiring a home at cost price is also presented.
A must read for anyone who wants to avoid spending a life time paying for something that only took a few months to build.
Genre: Non-Fiction

The $30,000 House: The True Cost Of A House And The Way The Banking World Has Exploited Humanity's Most Basic Need by Kyell Zhanganak
Amazon UK