No Comments
She Cries Your Name by Richard Geddes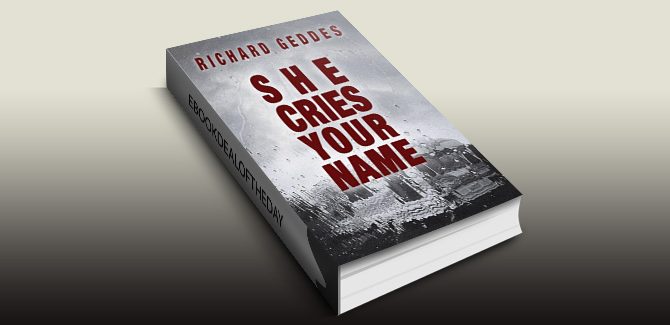 Realtime Price: £0.99
A story of crime, revenge and undying love.
Unflinching and uncompromising.
A decaying seaside town that is rotten to the core.
A wronged man seeking to put things right and save the one he left behind.
Juno has just been released from prison for a crime he didn't commit. With nothing but the clothes on his back and a picture of his beloved Sky in his otherwise empty wallet – he begins the long journey back home.
But home is not a happy place for Juno, a cruel, desolate seaside town where a man of his limited mental capacity was destined to end up on the scrapheap, where vicious pimps and drug dealers turned his life upside down and tore his world apart. The long walk home gives Juno time to think about the events that led to his incarceration and the reason for his return: to rescue Sky from the grip of the town and to get revenge on the man that stole everything from him – no matter what the cost.
A bleak and gritty debut novelette that explores the dark underbelly of Britain's coastal towns where employment and tourism are but a distant memory that paved the way for desperation, addiction, crime and violence as a way of life.
Please note that the narrative of this story is spoken in a realistic, visceral tone and includes some regional terminology that some readers may not be familiar with.
Scroll up and buy now.
Genre: Crime Fiction, Noir, Thriller

She Cries Your Name by Richard Geddes
Amazon UK