No Comments
Dreams Deferred (Brooks Sisters Dreams Series Book 2) by L.J. Taylor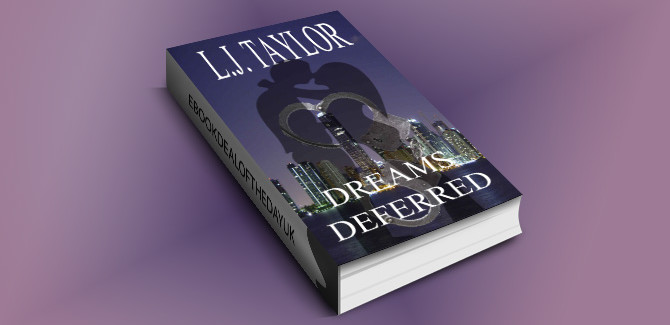 Realtime Price: £3.81

Liking the bad boys can get you killed.
Ivy Brooks was always attracted to the bad boys until one day, she met the worst of them all and landed in prison as a result. Now, three years later, more mature and the mother of a beautiful little boy, she's determined to make a better life for herself and her son. She's also determined to make better choices when it comes to men and she's not sure her former cellmate's drop dead gorgeous brother Luke – a former bad boy who professes to have turned over a new leaf – is the right choice.
Just when she believes she's made a fresh start, her son's father, Zeke, finds out about her secret baby and sues for full custody. She kept her mouth shut when the police found jewelry from the heist committed by Zeke in her apartment. But now, to save her son from a life of misery, Ivy has no choice but to testify against Zeke. Luke is determined to protect Ivy and her son at any cost. Will she stay alive long enough to testify? And can she trust Luke to stand by her side without being drawn back into a life of violence?
Genre: Romance


Amazon UK
B & N