No Comments
£2.05 "Continuance" by Marta Tandori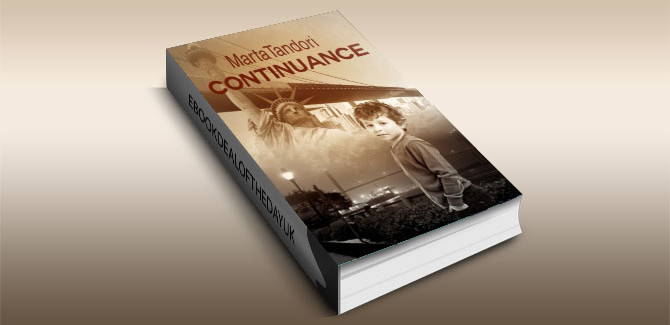 Ebook Deal of the Day:

£2.05 "Continuance" by Marta Tandori
Genre: Mystery, Historical, Suspense
When seven-year-old Ethan du Maurier, only son and heir of New York City real estate tycoon, Alexander du Maurier, disappears during school recess, the FBI quickly determines that his disappearance was an abduction. Within hours of a special news bulletin airing nationwide, the FBI's hotline is inundated with anonymous tips relating to sightings of a little boy matching Ethan's description outside a historic Savannah building, now a newly-renovated eatery. The FBI quickly assembles a task force and searches the premises but instead of finding little Ethan, they stumble upon the century-old remains of what appears to be a murdered man hidden in a pirate's tunnel under the historic building.
With her restaurant on temporary lockdown pending the FBI's forensic investigation, owner Annie Eastwood researches the history of the building she inherited, hoping it will shed some light on the identity of the murdered man, but what she uncovers are bits and pieces of a horrible scandal that nearly destroyed the du Maurier family over a century ago. With hopes for Ethan's safe return dwindling by the hour, Annie finds an unlikely lead in an old classified ad from a Boston newspaper which connects the events of the past to the present-day abduction of Ethan du Maurier—and to the identity of his abductor. Determined to rescue little Ethan before time runs out, Annie quickly realizes that the boy's abductor will stop at nothing—even murder—in order to exact his revenge.