One Comment
Mid-life follies by R J Gould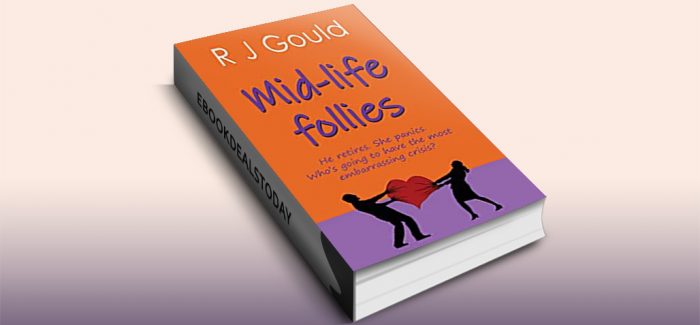 Realtime Price: £2.99
"A tale of self-doubt, adultery and forgiveness shot through with humour and compassion. A most enjoyable read." David Lister, The Independent

Liz has no idea why she walked out on Hugh. Hugh has no idea why Liz walked out on him. Is she having a midlife crisis? Should he be having one, too? Oh dear – marriage! Just when you think life is sorted …
When Liz flees their comfortable family home in Cambridge after twenty-three years of contented marriage, a baffled Hugh is left to figure out why his wife has abandoned him.
A succession of twists and turns are preventing a restoration to the normality that the couple increasingly crave as their children, parents and friends discover that immaturity is not solely the preserve of the young.
A satirical novel about the fragility of even the most robust relationships.
"Warm, witty, poignant…characters that stay with you." June Flath, author of A Secret Affair and Lost and Found
"An insightful and enjoyable novel about relationships and life's changes. Lovely!" EmmabBooks
"Modern life is captured in a completely recognizable way, the style is accessible, vivid and entertaining. Best bit of fiction I've read on this theme."
"Laugh out loud funny and completely moving at the same time."
Genre: Romantic Comedy, Women's Fiction

Mid-life follies: Humorous romance bursting with home truths by R J Gould
Amazon UK