No Comments
Almost Perfect: Three Volume Collection by Jackie Weger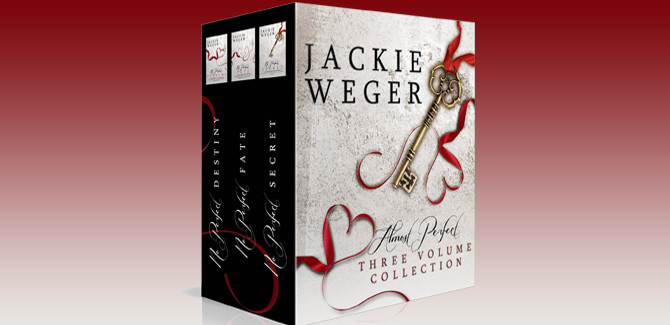 Realtime Price: £6.59

Enjoy three of Jackie Weger's most popular novels in this collected edition full of suspense, drama, laughter and tears. Three men, seductive as sin and living single, meet three strong women passionate about life, loving and family who will change their lives forever.
Instant attraction is real. Frank Caburn knows so. He's there. But the news he brings Anna Nesmith collapses her life like a game of emotional Jenga. He can put it back together, if only she sees things his way.
Cleo Anderson is alone and finding her way one careful step after another. She approaches her growing affection for Fletcher Freemont Maitland with caution, but learns heartbreak is ever present even as she is surrounded by love and goodness.
Detective Leo Garvey has his eye on Leah Spenser and determines she will never be out of his sight. Leah has other ideas. But, the detective is charming, soft spoken and seems to have her best interests at heart. Yet, she cannot open her heart to reveal her past, lest she lose all she holds dear.
Genre: Humour, Romantic Suspense


Amazon UK