No Comments
The Price of Victory by Vincent S. Green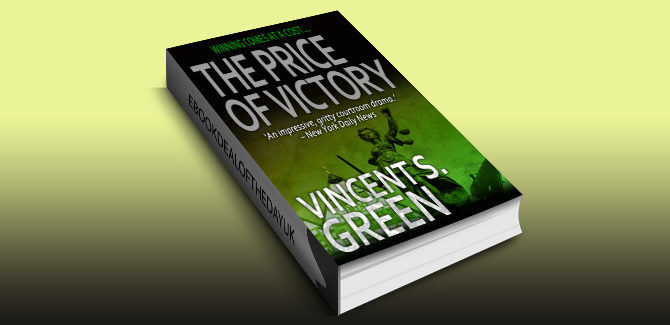 Realtime Price: £2.99

When Sergeant Billy Frazier is called to meet with Captain Olson, his illusions are shattered…

He stands accused of purchasing and transferring drugs to Sergeant James Babcock, but due to Frazier's experience, Captain Olson is eager to ensure he gets the help he needs to avoid a lengthy term in jail.
Taking his advice, Frazier hires Captain Jack Hayes to represent him.
But their first meeting doesn't go smoothly.
Why would a decorated Sergeant be working in admin? Surely there were better jobs for a man in Frazier's position?
Maintaining his innocence, Frazier just knows that Jack is the lawyer he needs to escape being punished for a crime he did not commit.
But then Judge DiMarco is assigned to the case; a man who tolerates no-nonsense, a man who believes in guilty until proven innocent… and he will leave no stone unturned.
Frazier is faced with the past and must handle the strain. He can't help wondering if the jury would really believe him to be one of the greatest drug dealers in the U.S. Army.
Jack Hayes, on the other hand, is eager to win the case in any way possible.
Believing his client's innocence, he is determined to fight until he wins. Whatever the cost.
Is Frazier really worth the actions Jack finds himself doing?
Before long, the case takes an unexpected turn, one no one could have predicted.
How long can Jack's faith in Frazier last?
The Price of Victory is a chilling case of deception, lies and the ruthless pursuit of justice.

Genre: Legal Thriller


Amazon UK