No Comments
My son wants to be a footballer by Canaan McDonald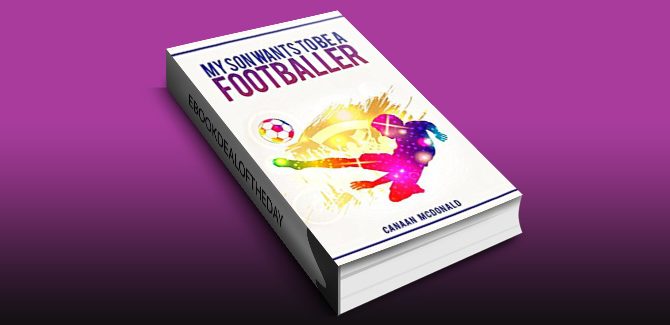 Realtime Price: £2.99

Do you have a child who loves playing football?
Have you wondered how you are going to protect them in the sport while making sure they develop properly?
How do you find the right people to teach, train and nurture your child?
Canaan McDonald had that problem when he found that his six-year-old son loved the game more than he did, but more importantly had the raw skills to back it up.
Being a concerned father, he knew the pitfalls of allowing just anyone to train and develop him and this book is the story of how he achieved that and has seen his son become the technically gifted player he is today.
From the very early days, through training with a new team, district trials, tournaments, challenges and the route to success, Canaan writes a compelling story of the fun and laughter, the hard work and the drawbacks that he experienced in My Son Wants to be a Footballer.
If you have a son (or a daughter) who has their heart set on becoming a footballer, then this book is a great place to forge a path in a competitive world.
Genre: Autobiography, Nonfiction, Sports

Football : My son wants to be a footballer, Nonfiction, Autobiography and Biography: Football and Sports by Canaan McDonald
Amazon UK