No Comments
£0.77/$0.99 "Ready To Burn (Due South Book 3)" by Tracey Alvarez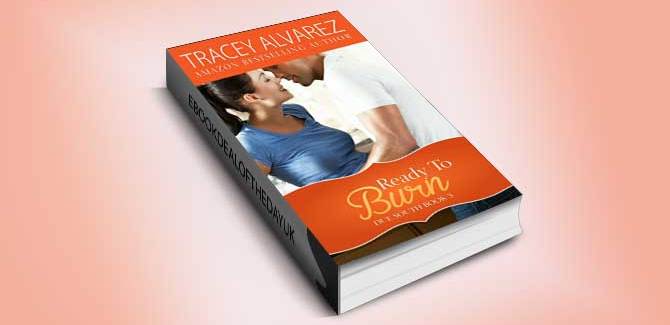 Ebook Deal of the Day:

£0.77/$0.99 "Ready To Burn (Due South Book 3)" by Tracey Alvarez
Genre: Contemporary Romance
Love small-town romance with an unforgettable cast of characters?
The Due South series will transport you to an unspoilt, wild island off the coast of New Zealand.
Meet Shaye and Del…
Take one sassy Harland girl…
Shaye Harland, sous chef de-awesome, desperately wants the role of Due South's head chef. Though a little out of her depth, she can totally cope with the extra demands if she can resist her future brother-in-law when he muscles in on her kitchen. The Hollywood wannabe is nothing but a troublesome distraction and he fries her sex-ometer to a crisp. But as far as romance? Forget it. Love, when she finds Mr. Perfect, will be as sweet as her to-die-for cookies.
Add a bad-boy from LA…
Del Westlake swore he'd never again set foot on the island he calls the "ass end of New Zealand." With his reputation as a sous chef in one of LA's hottest restaurants trashed, and his estranged father's restaurant needing a head chef, Del wants nothing more than to go in, get the job done, and get out. Except his feisty second-in-command carves herself a spot in his heart and completely incinerates his plans.
Watch the sparks fly as they burn it up in the kitchen…
Winning a spot on a TV reality show is just what Del needs to jumpstart his career back in the States. Nothing can get in the way of him winning—not even the woman whose trust he'd destroy if she discovers his secrets. But with a film crew capturing the explosive kitchen chemistry between them, will his bad-boy ways rear up and ruin his shot at becoming Shaye's Mr. Perfect?
Fresh…Seductive…Heart-warming…
And enough steaminess to make your toes curl!
Intended for mature 18+ aged readers.