No Comments
Saving Belzadar by G.C. Rakestraw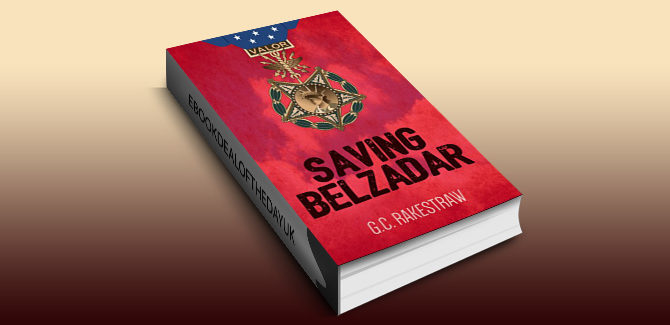 Realtime Price: £1.53

Get ready for an action-packed journey into a fantastical world filled with mystical creatures, endearing heroes, and sinister villains. Designed to delve into the imaginations of middle-grade readers, Saving Belzadar takes boys and girls on a suspenseful, "edge-of-your-seat" ride through an imaginative adventure.
After 20 years in exile, Sarafeim and his Reptilian Army threaten to invade the Kingdom of Belzadar. Now, two unlikely heroes, Alexander ("Alex") and his silly, sassy Elfcat, Purgle, must journey to Sarafeim's underwater castle with the mission of Saving Belzadar.
During their pulse-pounding quest through magical lands, Alex and Purgle find themselves in one riveting adventure after another as they encounter both humorous and dangerous creatures such as Ditch Snitches, Thembats, and Dazzlers. In the end, it will take more than courage for Alex and Purgle to fight Sarafeim in order to save their kingdom, family, and friendships.
Genre: Children's Ebook, Action & Adventure


Amazon UK